CONSCIOUS CONNECTION
Reframing Mental Health to Create a Thriving Life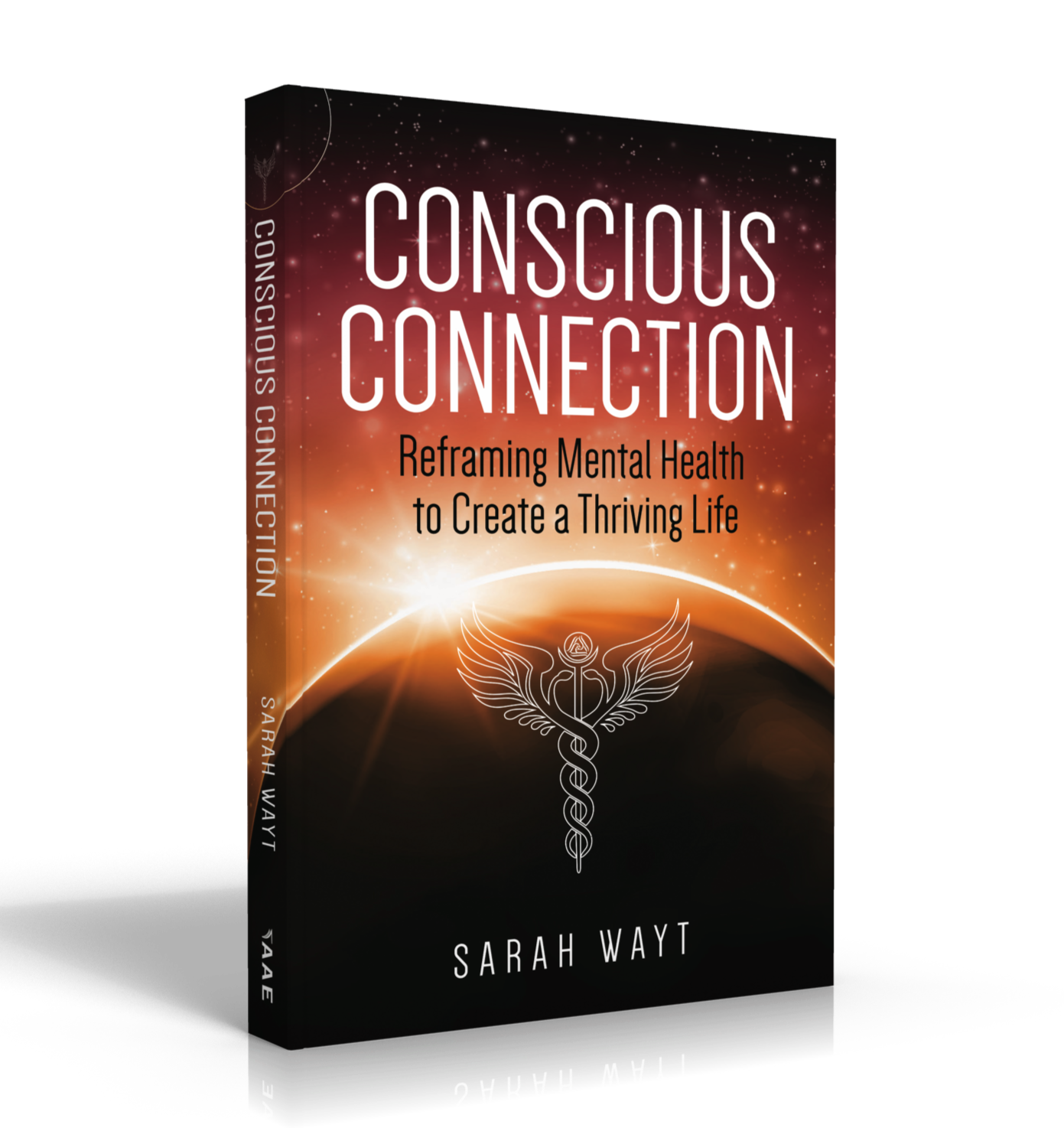 Order Conscious Connection HERE !
Does daily stress leave you feeling lost and alone?
Does hopelessness creep into the recesses of your mind, leaving you desperate about the future?
Author and coach, Sarah Wayt, understands how you feel. With over twenty years of experience in the field of health and wellness she has helped hundreds find a way out of the darkness and into the light.
In Conscious Connection you will discover how to
Use a fresh lens to reframe mental illness as a powerful healing tool

Break through emotional pain towards deeper personal understanding

Follow a pathway to overcome self-limiting beliefs

And much more!
Through her transparent writing, Sarah shares her own transformational story from experiencing debilitating PTSD and depression to reconnecting with inherent health and wellbeing.
She explores the science behind our commonly held beliefs and teaches us to break through the confusion of our minds.
Reframe your mental health to create a thriving life, starting today!
Conscious Connection Quotes