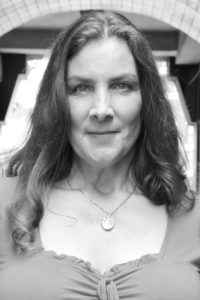 Sarah Wayt is a researcher, an author, speaker, medical anthropologist, and holistic health practitioner, with a 20-year career helping businesses and individuals develop better outcomes for their health.
As a passionate advocate for the holistic approach to health and wellbeing, Sarah's early career involved writing research and funding proposals for non-profit groups to move towards a more inclusive holistic model in their organisation.
Through her professional and voluntary work, she has built strong and lasting bonds in both coaching and research settings, adding value to the organisations and people she has engaged.
In 2016 Sarah gained a unique and intensely personal perspective on mental illness when she unexpectedly suffered extreme trauma.
Overcoming this challenging chapter in her life drew upon all of her holistic expertise to successfully navigate her way towards healing.
Sarah shares her journey in her book 'Conscious Connection ~ Reframing Mental Health to Create a Thriving Life.' She takes her readers through the movement she made on her adventure towards thriving mental health, inviting them to apply the same model to their experiences of mental illness.
Through her writing, speaking and coaching, Sarah helps people to reframe their thinking and turn their negative experiences into an adventure from which they can learn valuable healing lessons.
Sarah lives in the North East of England. She is blessed with a son, a daughter, and a granddaughter, who all live close by. When she's not working, she loves travelling, painting, drinking tea and exploring.
Speaking
Sarah is a gifted speaker, equally engaging in front of large audiences and more intimate groups. She also shares her knowledge and understanding by delivering group and 1-to-1 coaching to members and service users. Her client list includes Mental Health North East, Muddy Boots, Women's Health in South Tyneside, Movers and Shakers, and the Workers Education Association, to name but a few.
Coaching
Sarah provides various levels of coaching, offering basic and extended programmes in the understanding of Conscious Connection; as well as 'Train the Trainer', with coaches becoming qualified to deliver the principles laid out in the book. Sarah is also available for private 1-to-1 coaching sessions via Zoom and Skype, helping individuals throughout the world embrace the power of health and wellbeing through personally tailored Conscious Connection sessions.
Social Media
Sarah has launched comprehensive social media platforms 'Conscious Connection 5-Day Timeline Challenge' and 'Conscious Connection Movement' Facebook groups to engage her readers as a continuation of their understanding.
Contact
For more details about Sarah's personal and professional development services, see the contact section